This is a fascinating map.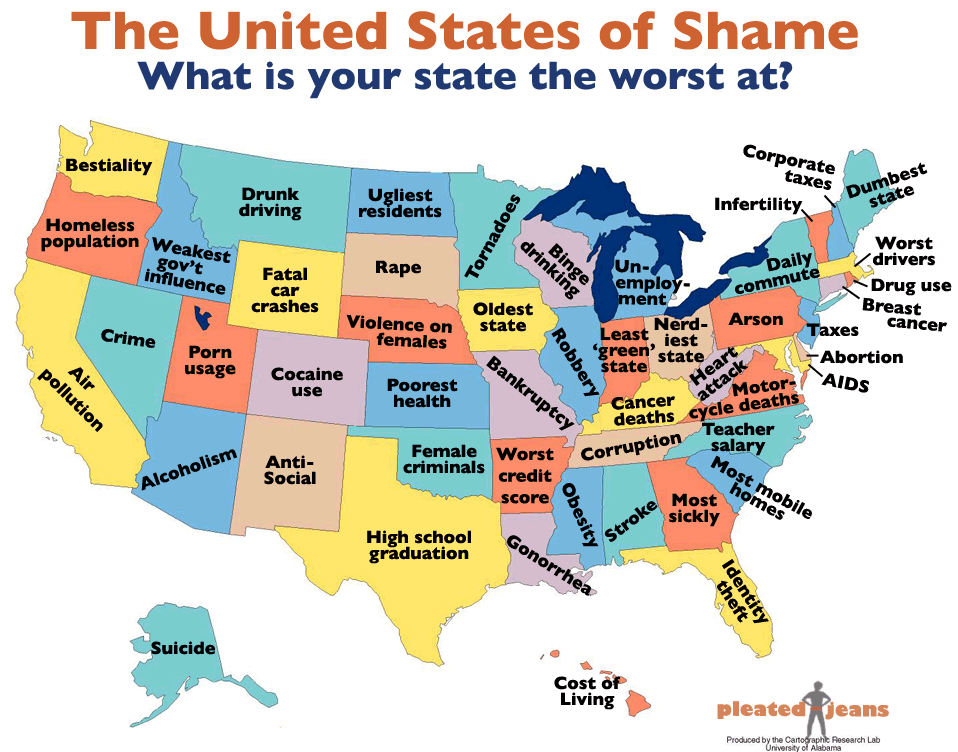 I'm curious how some of these were measured, though. Look at Ohio. It's the "Nerdiest state." How is that determined? And why is it a bad thing?

What about New Mexico being the most "anti-social." What were the metrics for that?

I must also say that I'm very proud of my home state, Montana, for being the worst in drunk driving. Way to go, guys! You earned it!